For ten days, four artists from Seychelles, along with four others from Germany and Spain, participated in the first Symposium of International Artists in the German city of Wilhelmshaven, demonstrating the way they work and exhibiting their artworks.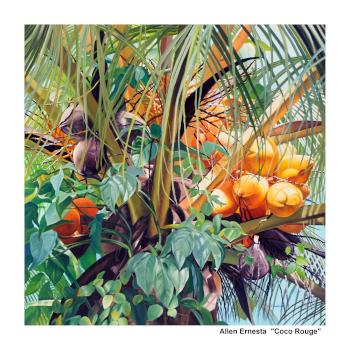 The symposium, entitled "Distant Shores: Europe Meets Seychelles" was followed by an exhibition, which opened on August 16.  Both events, running from August 16 to September 20, have been initiated and organized by local artist, Mr. Hartmut Evers, who had taught art in the Seychelles from 1984 to 1990 and has his own studio on La Digue Island.
The four Seychellois artists – Allen Ernesta, Colbert Nourrice, Egbert Marday and Leon Radegonde – and their colleagues Manuel Sáenz-Messia from Spain, and Gerd Breidenstein, Hartmut Evers, and Andreas Neumann from Germany – worked under one roof in an "open studio" in the Wattenmeerhaus, where visitors were able to watch them at work.